There are lots of parental controls and other online tools to help your child have a safer and more private online experience, many of which are free and easy to set up.
You might already have parental controls on your child's computer but what about their smartphone, tablet, games console and other devices? Take a look at our guides so you can help to protect them when they are online at home, at a friend's house or out and about. But remember, controls and tools aren't always 100% effective and tech-savvy kids sometimes find their way round them.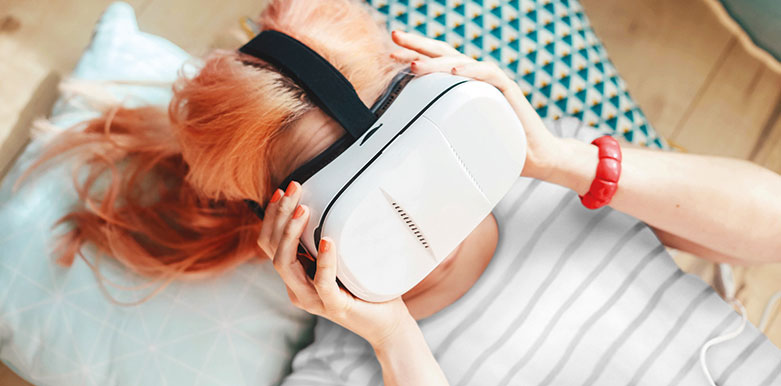 Mind the gap: where does your child go online?
Protecting your child in their digital world might sometimes feel like a long and complicated journey. But it doesn't have to.
We've created a map to help you navigate the parental controls and other safety tools available to you, wherever your child is.
Read more
»
Many Internet Service Providers (ISPs) in the UK offer free parental controls. If you're a BT, Sky, TalkTalk, Virgin Media or Vodafone customer, you can decide what kind of Web content your family can access. We've put together an overview of each set of controls and links to further information.

Whether you're a Windows or Mac user, you can make the most of built-in parental controls. Find out how to do things like restrict your child's Web access, set time limits and block specific programs so that you can help protect your son or daughter online.


Parental controls are available in some Web browsers, such as Firefox, Chrome and Internet Explorer.

See what controls you can set on your child's computer and click on the links for more information. If you use more than one browser, you'll need to change the settings for each one.


Kids love searching for information online – whether it's for homework or just for fun – so make the most of safety controls on the main search engines.

If you activate safe search, you can have greater peace of mind when your child is searching the Web.


The main social networks offer lots of tools and resources to help younger users have a safer and more private online experience. Take a look at our short guides to Facebook, Instagram, Twitter and other popular services and apps your child might use. Don't forget, the minimum age limit on many of them is 13.


Got a young YouTube fan in your family? You'll want to make sure they can only access appropriate videos. Learn how to set up YouTube Restricted Mode on your child's computer and find out where to get more information on the Google (YouTube) website.


Many providers offer parental controls to block inappropriate programmes and films. Find out how built-in tools on BBC iPlayer, Netflix and other services can help the younger members of your family to avoid unsuitable film, TV and radio content.


Live streaming platforms let users chat to each other or broadcast videos of themselves in real time. As this can create privacy and safety issues for users of all ages, it's important to check the settings and controls on each individual app. Find out what you can set on three of the most popular streaming platforms.


You can use parental controls to manage a range of functions on smartphones, tablets and games consoles. Learn how to manage your child's access to websites, apps and things like location services on their favourite digital devices.


Looking for a dedicated parental control solution to help you block inappropriate content? Check out our links to some well-known third party solutions, including McAfee and Norton Family.


If something does go wrong online, you need to know what action you can take. Find out how to report inappropriate (e.g. bullying) and potentially illegal online activity to 10 of the main online service providers as well as the police and other authorities.

Read more
»