by Victor Fernandez and Eric Murray, New Technologies & Innovation Specialists, Vodafone Group
There are geographical maps, political maps, climatic maps, humorous maps, but now for the first time there is a map of the sky designed just for drones.
We have been in Catalonia developing that map, which shows the mobile coverage that drones can receive at different altitudes.
The work is an important element in the development of Vodafone's drone tracking and control technology, which is crucial to the establishment of a regulated drone services. Estimates calculate that the drone industry could contribute in excess of €15 billion annually to the European economy by 2050, and create over 100,000 new jobs.*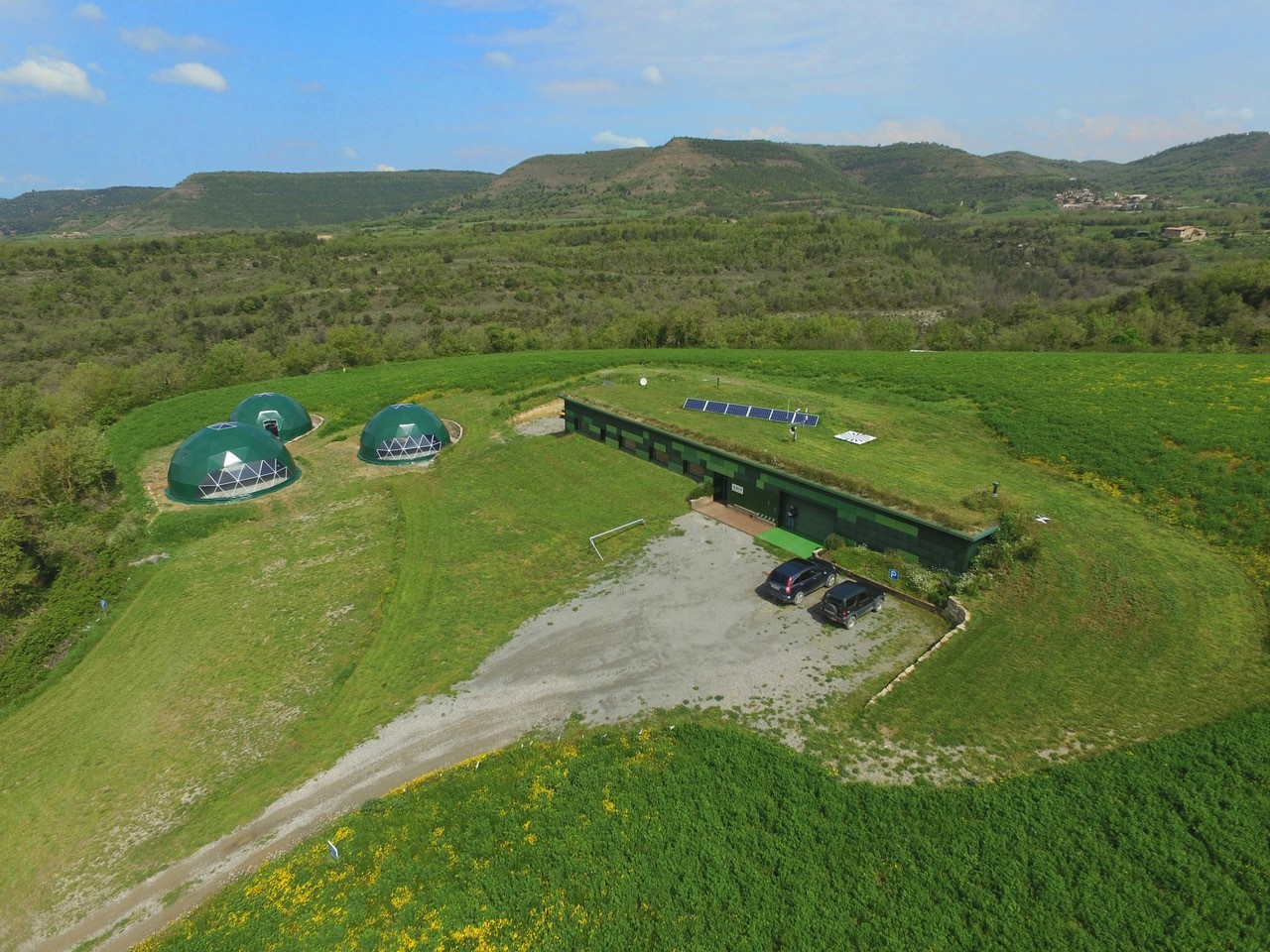 Our latest trial of Vodafone's Radio Positioning System (RPS) for drones took place at the Barcelona Drone Centre and began the process of creating an aerial mobile coverage map of the city.

Very soon that will make it possible for thousands of drones to fly in the same airspace in an organised manner, doing everything from delivering parcels to monitoring critical assets (like energy pipelines).
RPS was first announced at Mobile World Congress in March 2018 and uses a 4G modem and SIM attached to a drone, enabling a self-learning artificial intelligence system to calculate the position of the drone.
RPS was then demonstrated in Germany, in the first trial of its kind in Europe, observed by representatives of the European Aviation Safety Agency (EASA) and the European Commission.
We envisage that 4G (and in future 5G) mobile networks – even though they are optimised for ground-based users – could simultaneously be used by air traffic control centres to locate drones flying over long distances (as a back-up to GPS).
The system will be able to indicate if a drone has veered off an agreed flight path, helping to safeguard aircraft, civilians, sensitive facilities and other drones.
In addition, highly secure mobile SIM cards could be used to distinguish between drones when they are in flight, acting like an aircraft transponder.
The Germany trial indicated that signal levels increase with height. That may initially seem beneficial to the pursuit of drone connectivity, but that is not necessarily the case.
Drone-mounted cellular equipment may be subject to (on the downlink) and generate (on the uplink) increased interference due to the better propagation conditions that will exist between the drone and neighbouring cells sites compared to ground-based smartphones and tablets.
Consequently, drone-specific interference mitigation measures may be required to avoid the degradation of 4G network quality as a whole when mobile networks are used to support a large number of drones.
To overcome the challenges around interference, we also recently conducted trials in County Westmeath, Ireland of a drone-specific Radio Resource Management algorithm using Ericsson's Advanced Subscriber Group Handling feature implemented in a base-station within our radio network.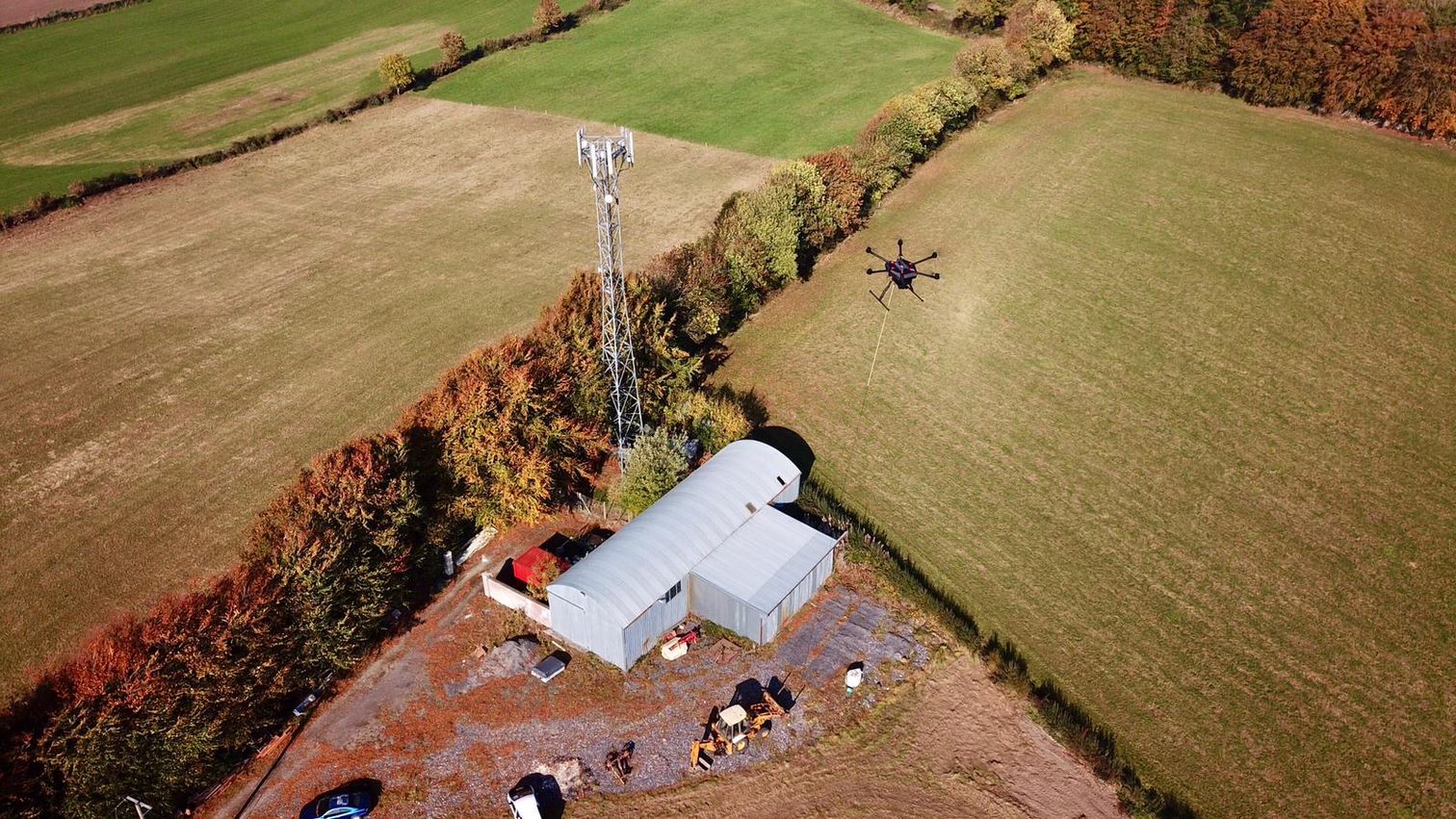 The trial showed that it is possible to reduce inter-cell interference without significantly degrading the throughput achieved by the drone, hence providing an overall system-wide improvement in capacity.

The advantage of this technique is that it does not require any modification to the cellular modem on the drone, and hence will work for existing modem designs on any number of drones as long as the SIM is registered as being used for drone communications.
Network interference from drones is not a major issue for consumers and businesses in the short term, but the work our team have undertaken in Barcelona and County Westmeath will have benefits well beyond those locations as Vodafone helps to develop Europe's drone services economy.
Dr Eric Murray is Principal Engineer within the Vodafone Group Technology Networks Centre of Excellence, where he has worked since 2014 on projects including CrowdCell development, NB-IoT initial trials and use-case extensions, and the ongoing development of RPS.
Victor Fernandez joined Vodafone in 2010. Within the Technology Networks Centre of Excellence he is responsible for developing innovative ideas including network connected drones.
*SESAR, 2106, European Drones Outlook Study "Unlocking the value for Europe" available at: https://tinyurl.com/j579ljn

10 of the most exciting technology projects in Vodafone

Alongside developing products and services that our customers use today, Vodafone engineers are working on a number of projects that help us to understand how technology can be used in the future. Over the next five days we'll look at some of the most exciting, starting today with two projects controlling vehicles both on earth and on the moon…

10 of the most exciting technology projects in Vodafone - Day 4

In our review of some of the most exciting technology projects taking place in Vodafone, today we'll be looking at two very different projects that will enable people to play online games.

10 of the most exciting technology projects in Vodafone - Day 2

Increasingly, our customers want to be connected at all times. Yet, as every smartphone user knows, despite the widespread coverage provided by mobile networks, there are still places that don't get signal, for example deep indoors or within some lifts.

10 of the most exciting technology projects in Vodafone - Day 3

The Vodafone Foundation's DreamLab app is aiding cancer research. The DreamLab app was first launched in Australia to help the Garvan Institute for Medical Research to harness the collective processing power of smartphones while they're charging (usually at night, while the user is asleep).

10 of the most exciting technology projects in Vodafone - Day 5

It's the final day of our review of some of the most exciting technology projects in Vodafone right now and today we'll be finishing off with two projects using technology to improve health.