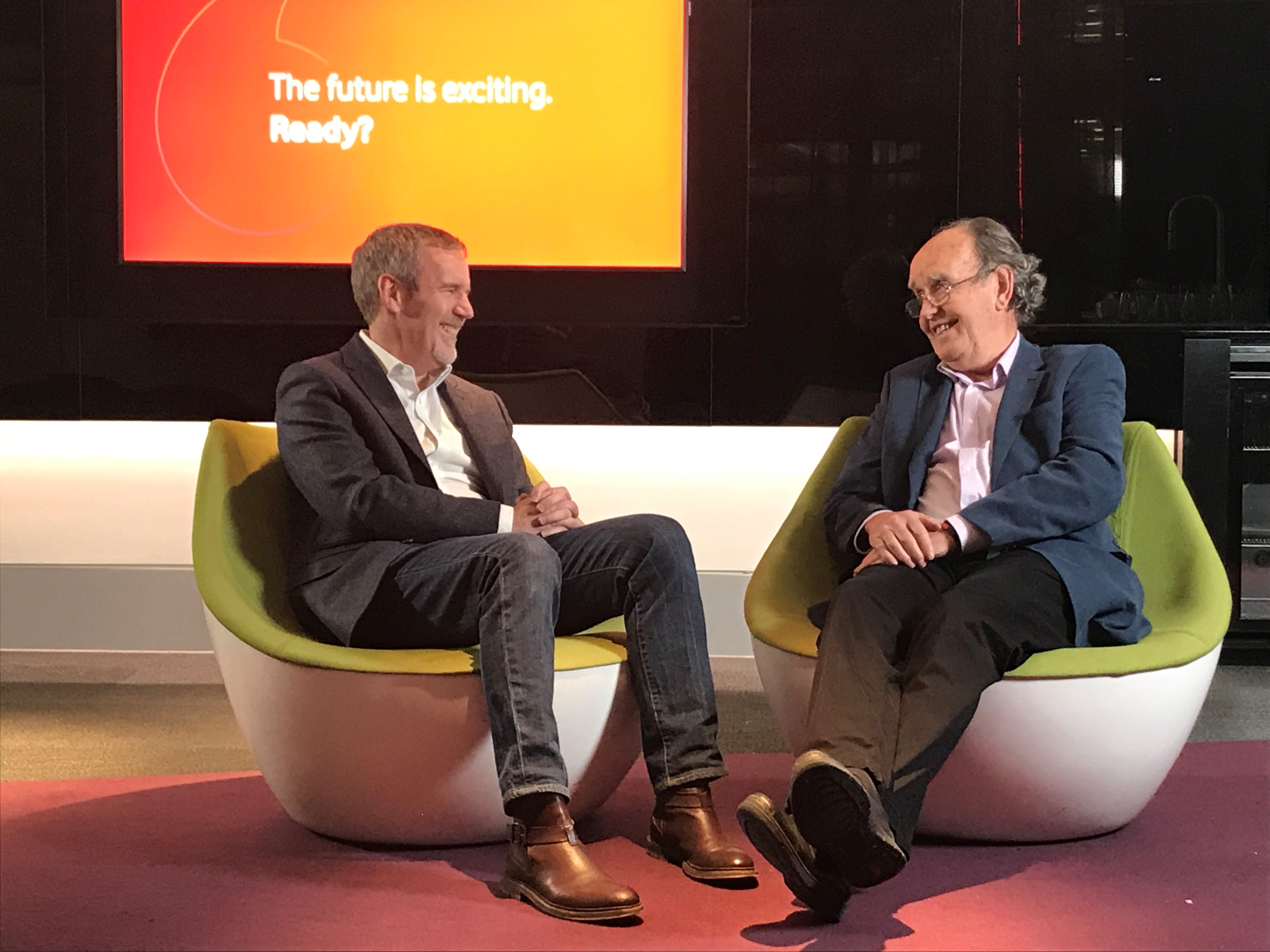 Back in 1983, Vodafone - one of the original tech start-ups - was a team of five people going head-to-head with British Telecom(BT) to launch the first cellular network in the country. "We had a big ambition to open a network in less than two years," explained Mike Pinches, Vodafone's first Chief Technology Officer. "And of course at that time no one had any real knowledge of cellular networks."

As well as needing to recruit rapidly, build enough base stations and sign up the first customers, the new and very lean team had to meet with their rival to work out industry standards. The government at the time had legislated that there must be a common network, allowing customers to be able to switch from one network to the other if they felt the need. "It was interesting to sit down and carve this out with our competitor", explained Mike. But once this had been achieved, the first interconnection agreement quickly followed.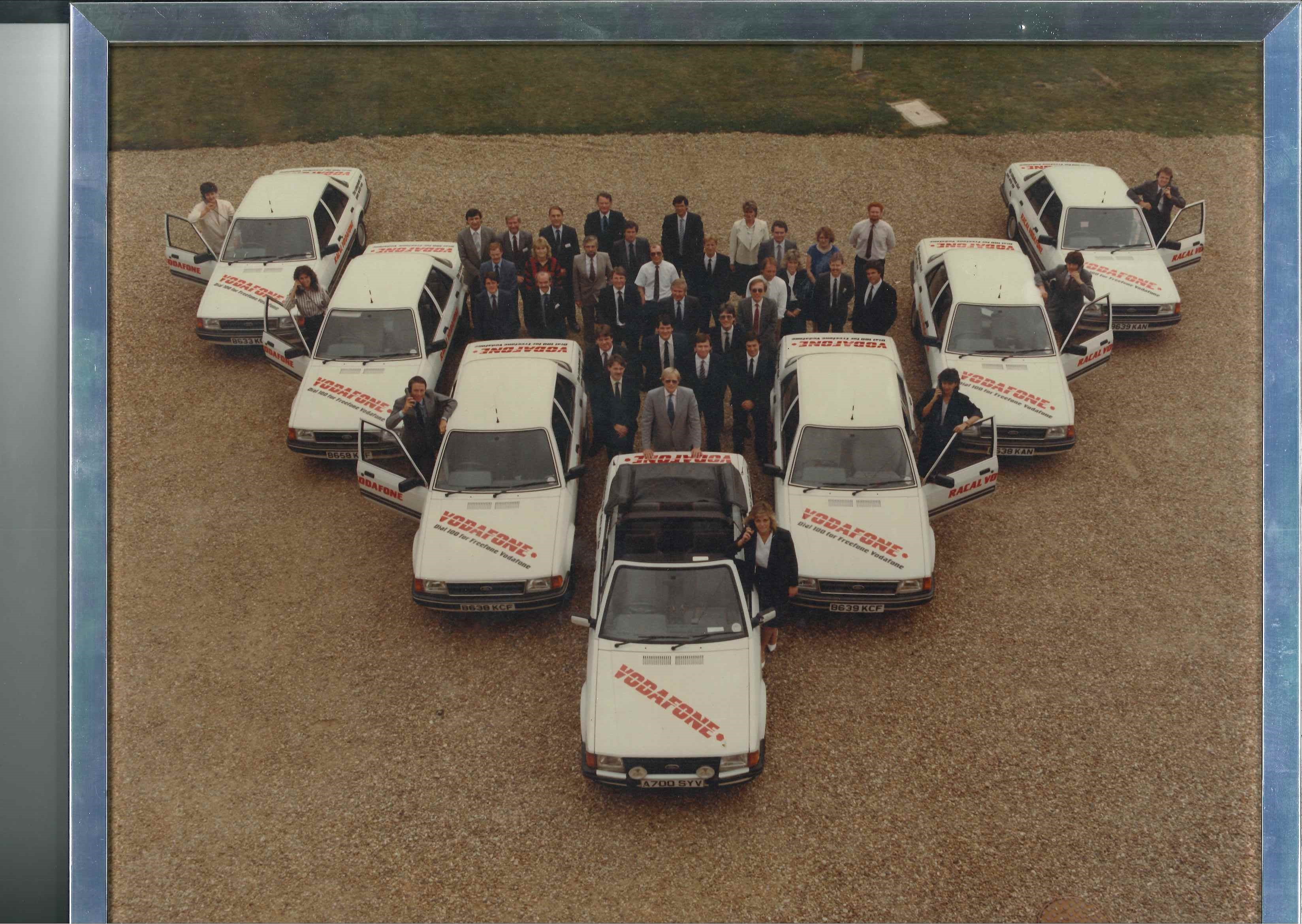 In March 1984, the name 'Vodafone' was announced to the public and six months later Ivan Donn, a young salesman from the company made the very first sale of a VM1 fixed mobile car phone to stockbroker Mungo Park, using only a sales manual to demonstrate. Vodafone was in business.

2,000 further VM1 phones - worth around £4,000 today with inflation - were sold before the network went live. "Company executives were our early adopters," explained Mike. "Salesmen, transport firms and what I would politely term affluent individuals, although I think one of our keen young salesmen coined the term rich and loony which kind of stuck for several years.
Against the odds, what is now referred to as the 1G network launched on New Year's Day 1985. To everyone's amazement, Vodafone's nimble young team got there nine days before BT.
Scott Petty compares the launch of 1G with his plans to roll out 5G across the UK this summer.
Radio technology and 5G is an evolution of what we've been using for 4G and LTE.

The radio system in 5G is a new air interface to support a range of new services, but it builds on the existing LTE technologies to ensure compatibility. The core network relies on virtualised nodes and this is a pretty new technology we are learning to operate.
We're learning new skills.
...to ensure we are keeping up with technology advancements and to continually evolve the way we operate. Our challenges are similar to those faced by Mike in the early 80's – we need the best people with the right skills to deliver a fantastic service to our customers and to make sure we stay ahead of our competitors; of course, there are four of those today, which makes it a hugely dynamic and intense market.
There is a lot of excitement around 5G for consumers and businesses...
...due to the greater speeds and lower latency that 5G will deliver. This will transform the types of services people will be able to run on their devices, such as gaming, augmented reality and holographic calls, and opens up whole new set of interactive experiences, which in turn will create strong demand for different types of consumer-style applications. Businesses are driving significant demand for 5G following the growth of Internet of Things and the shift of building mission-critical services over cellular and mobile technology rather than fixed technology.
Five years from now we'll see a world with more things connected to our network than we have people using devices.
Wearable technologies, the Internet of Things, connected cars, connected services and smart cities are all around the corner. There are endless possibilities to change the way we use our network – that's what makes the future so exciting!
Scott Petty shows Vodafone's first CTO, Mike Pinches, the UK's first 5G holographic call
We were told holographic calls are science fiction.

…but when you consider just how much video calling and video conferencing have evolved, it is highly likely that holographic technology will be a part of every device people are using in the not-so-distant future. Mike Pinches mentioned that he presented the concept of making video calls from mobile phones to his executive committee back in 2002 and they couldn't quite fathom how it would become so commonplace and look at how far we have come – that's the power of technology.

10 of the most exciting technology projects in Vodafone

Alongside developing products and services that our customers use today, Vodafone engineers are working on a number of projects that help us to understand how technology can be used in the future. Over the next five days we'll look at some of the most exciting, starting today with two projects controlling vehicles both on earth and on the moon…

10 of the most exciting technology projects in Vodafone - Day 4

In our review of some of the most exciting technology projects taking place in Vodafone, today we'll be looking at two very different projects that will enable people to play online games.

10 of the most exciting technology projects in Vodafone - Day 2

Increasingly, our customers want to be connected at all times. Yet, as every smartphone user knows, despite the widespread coverage provided by mobile networks, there are still places that don't get signal, for example deep indoors or within some lifts.

10 of the most exciting technology projects in Vodafone - Day 3

The Vodafone Foundation's DreamLab app is aiding cancer research. The DreamLab app was first launched in Australia to help the Garvan Institute for Medical Research to harness the collective processing power of smartphones while they're charging (usually at night, while the user is asleep).

10 of the most exciting technology projects in Vodafone - Day 5

It's the final day of our review of some of the most exciting technology projects in Vodafone right now and today we'll be finishing off with two projects using technology to improve health.