With the new computing curriculum in place, the tech skills that your son or daughter learns now will benefit them greatly in the future and may even influence their choice of career
#CodeLikeAGirl
In July 2017, Vodafone launched a coding programme for girls to help address the gender gap in STEM careers. In partnership with Code First: Girls, the programme will provide coding training to teenage girls in 26 countries.
Supporting your child's coding
Vicki Shotbolt of The Parent Zone offers some top tips so that you can get more involved and support your child's coding activities.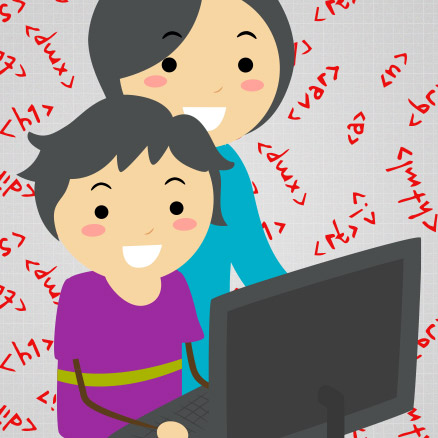 Encouraging kids to code
Parent Info's Geraldine Bedell explains how coding helps children to understand technology and why it's important for their future careers.
The new computing curriculum
The growth of technology is dramatic. Simon Humphreys of Computing At School discusses how schools are preparing children for this rapidly changing world.
Careers in coding
Whatever career your child has in the future, coding will be a must-have skill. Rhian Kavanagh of e-skills UK explains.
European Code Week (October 2015)
In 2015, one year on from the introduction of a new computing curriculum in schools across England, the Coding element still garnered the most interest. To celebrate European Code Week, we had a look at some of the latest happenings in the Coding space.
Decoding Code

Family views