In the UK, Vodafone Foundation is supporting projects that use mobile connectivity and technology to promote a healthier, safer and more sustainable society.
Speeding up cancer research with an app
Someone is diagnosed with cancer every two minutes in the UK. We are working with researchers at Imperial College London to help in the fight against cancer via an app.
The DreamLab app is making cutting-edge research possible by harnessing the power of smartphones, to run millions of calculations to develop personalised cancer treatment.
Download the DreamLab app, choose a project to support and each time your phone is charged and connected to the internet, you'll be helping the fight against cancer.
Supporting people at risk of domestic abuse
In the UK, one in four women and one in three men, will experience domestic violence in their lifetime.
In partnership with domestic violence charity, Hestia, we have launched Bright Sky, the first app to provide a UK-wide directory of specialist domestic abuse support services. Bright Sky builds on over seven years' work on TecSOS – a specially adapted technology that enables users to contact the police quickly and discreetly when they feel under threat.
Helping parents to discuss the digital world with their children
For many parents, it can be hard to keep pace with the rapid advances in tech, devices, apps and the ways young people are using it. Our free Digital Parenting magazine and website covers topics like fake news, sexting and self-harm to support families navigate the online world safely.
We have distributed over 6.5 million copies in schools, police stations and GP surgeries across the UK.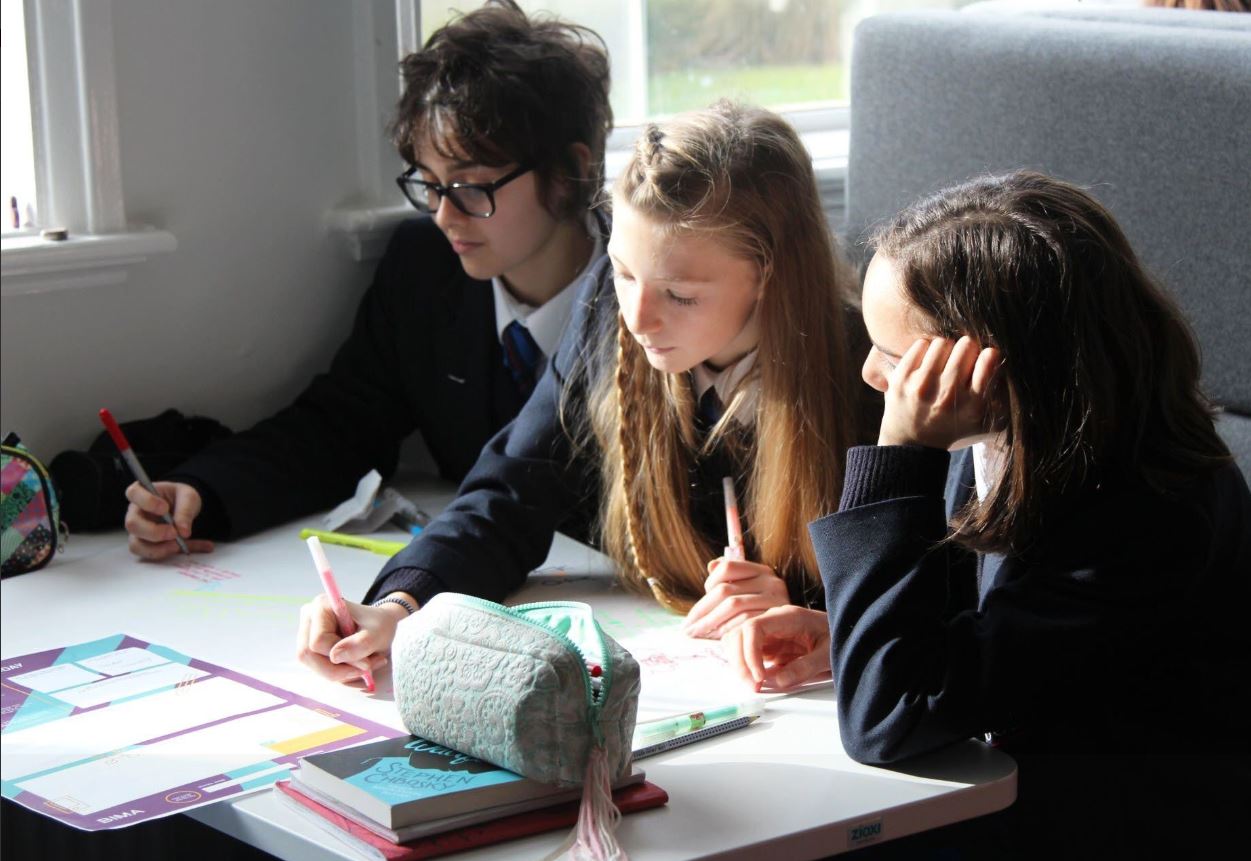 Supporting social tech innovations
Vodafone Foundation is supporting Techstarter, an award programme providing UK-based social tech ventures and charities funding and expertise to take transformational ideas from start-up to scale-up. They are using technology and connectivity to improve health, education, environmental protection or social mobility.
JustTextGiving
Since its launch in 2011, JustTextGiving revolutionised the way charities collected donations, raising more than £43.5m for over 25,000 charities.
As charities have now developed their own ways to collect donations, JustTextGiving is retiring in March 2019.