The Face of 5G
5G

Digital Society

Digitisation

Viewpoint

Innovation
What is 5G?
5G is the latest and fastest mobile network generation.
Up to 10 times faster than 4G, it offers virtually no lag time and greatly improved capacity. It is transforming mobile experiences for consumers and businesses, while creating entirely new possibilities.
Although 5G has existed for several years, it is now delivering on its full potential with the introduction of 5G Standalone (5G SA) technology. This opens up many new features like providing hospitals with their own dedicated slice of 5G or connecting a huge number of devices in a particular environment, that will drive the digital transformation of businesses and public sector organisations across Europe.
What is 5G Standalone?
Until recently, 5G networks were typically built with a 5G radio access network that uses a 4G core – the part that connects to the wider internet. Doing this meant 5G could be rolled out without the need for completely new network infrastructures, which was a necessary first step.
Now we are starting to roll out 5G SA. This uses a 5G core, meaning the entire network is built specifically for 5G applications – bringing better speeds, reliability, responsiveness and more. 5G SA will supercharge innovation, creating inclusive and immersive experiences which bring human life and technology together more closely than ever.
The shoots of change are already emerging, but there's still a lot of work to do.
5G is creating more interactive sport experiences, allowing people to access match data in real-time, see the action through new camera angles and watch matches on demand. Manufacturers are using 5G to bring mixed reality headsets to their production lines. And hospital patients are increasingly receiving treatments from the comfort and convenience of their own homes, which is extremely beneficial when you consider people living in remote areas, or those who are less able such as the elderly or people with disabilities.
And this is only scratching the surface. Read on for insights into how 5G is transforming our industries and our cities, and what might come next. To start, Tom Griffiths, Head of Innovation and Future Business Models at Vodafone Group, reveals the exciting ways in which 5G will transform the way we interact with the world.
The Future of 5G is so exciting and we're only just getting started. This is so much more than just faster data to your handset or your tablet. This is about being able to create new experiences.
Watch Tom Griffiths tell us about the Future of 5G
5G in healthcare
Imagine you're at work and you start feeling ill. You call your doctor - but she already has a full picture of your symptoms thanks to a 5G-connected wearable which monitors your health and alerts medical professionals whenever something doesn't seem right.
You are quickly prescribed the right treatment, getting the help you need fast, without having to take time out of your working day for an appointment with your doctor.
Now imagine you live in the depths of the Italian countryside. The rolling hills and cobbled streets are beautiful - but access to treatment is limited, and you have contracted a rare disease which only two doctors in the world can treat. The challenge is - they both live in Canada.
In today's world, you might be able to get on the waiting list and save up enough money to fly out there. But what if there were 5G-connected robots in every local hospital that could take instructions from the experts to perform the complex surgery on you remotely?
Watch the world's first diabetes drone
Sound impossible?
New health innovations in 5G mean that this seemingly futuristic vision is fast becoming a reality. With its ability to connect locations that were previously difficult to access - from operating theatres through to ambulances on the move - 5G has the power to supercharge medical care like never before.
We're already starting to see the benefits as its true potential takes hold. During the COVID-19 pandemic, doctors used 5G-connected wearable devices to monitor patients' temperature and heart rate, and identify when a patient needed to self-isolate to protect others on the ward.
5G-connected drones have also started to dramatically increase the speed and effectiveness of rescue missions on mountains – increasing search capacity by almost 10 times by speeding up the pace of intervention.
In an industry in which every second counts, greater access to digital healthcare could quite literally save lives.


The wheels are already in motion
Over the course of the past few years, Vodafone teams across the world have been working to explore technologies that could change the face of healthcare for good.
In Milan, 5G-connected ambulances are being trialled to enable paramedics to share live data with staff back at the hospital, and even video call doctors to give them a better understanding of the kind of emergency they will be facing before they arrive.
On top of this, ambulance staff are being provided with augmented reality glasses which can visualise the patients' medical history for them and offer treatment plans for emergency care.
In Germany, the University Hospital Dusseldorf is testing 5G drone delivery of nutritional packages to premature babies, transporting medication across a 450-metre distance in less than 40 seconds.

And elsewhere across Italy, remote surgery operations are being tested, after a successful procedure was completed on a synthetic model from the opposite end of the city in 2019.
5G has and will increasingly have a social impact on the world we live in. It will make cities and services more accessible and functional, facilitate the adoption of telemedicine and spread virtual and immersive applications in areas such as tourism and education.
We are seeing 5G's true power in the healthcare space – 3D modelling has helped prepare doctors for surgical operations and guided surgeons in the operating room during the most complex and critical phases of the operation.
Watch 5G drones deliver critical medicine around the University Hospital of Düsseldorf
5G in manufacturing
Perry Bignell always liked cars. Following the footsteps of his grandfather, he joined Ford on an apprenticeship and is now an Electrification Manufacturing Engineer.
Working on the production of plug-in and fully electric vehicles, his job is to design the car of the future.

The car of the future
Building a pilot line using Vodafone's 5G technology and artificial intelligence, Perry and his team can now perfect the weld of each part of the car.
Any faults would then require a manual fix or the item would be placed back into the assembly line for the machine to fix, slowing production down significantly.
Watch Vodafone and Ford's 5G Enabled Manufacturing project
Keeping people connected is critical in manufacturing, not just to keep businesses running effectively but to ensure that people are able to do the job as safely and quickly as possible.
Holographic training
As the manufacturing sector comes under increasing pressure to reduce costs and improve productivity, 5G is bringing exciting opportunities to connect workers, speed up processes and transform the industry like never before.
Mixed reality provides workers with instant access to experts even at a distance. By overlaying digital content onto the real world through holograms, it enables experts to create digital training tools.
Working with Ford, engineers can not only quickly identify if a weld isn't up to standard, but also be given real-time instructions from off-site experts through HoloLens headsets to help diagnose and fix problems.
"Extended reality, mixed reality and virtual reality are all subsets of technology that can significantly enhance employee experiences," says Christopher. "All three can play a key role in unlocking information and insight from individuals that have already been through that learning experience – enabling trainees to get faster, more immersive, and more effective training."
Digital twins – virtual models of real-life objects and networks - are helping drive innovation outside of the production line by visualising products and environments.
In the UK, Vodafone has created a 3D digital twin of its mobile mask network. This allows engineers to make instant decisions to improve customer services without having to leave their desks.

How does this work in practice?
Picture the scene: an engineer receives an alert that there is an issue somewhere in the factory she works in. She uses a digital twin on her laptop to locate and assess the issue. Using guided workflow instructions on a tablet or head-mounted device, she performs the required maintenance activities remotely.
"This scenario is not too far into the future from a technology perspective," says Christopher. "We have an opportunity to work with our customers to automate some of their processes to enhance the operation of their factories and large sites."
Going the distance with autonomous vehicles
With factory floors often spanning thousands of square metres, autonomous vehicles have the power to transport tools and spare parts across the environment every minute, giving workers back precious time that was previously spent moving goods.
Using 5G and Edge Computing technology, tools and spare parts can be quickly located, quality checked and transported, without the need for human intervention.
In the Czech Republic, Škoda Auto is already putting this into practice with automated car parking, eliminating the need for drivers to move manufactured cars into the parking lot manually.

Transforming the future of small businesses
5G's potential isn't limited to large corporations.
In one of our newest projects, Vodafone is developing an industry-first concept, a credit card sized personal computer designed to enable small businesses to extend their 5G coverage with a portable private network.
Offering businesses an alternative to the public network with their own private, fast and ultra-secure alternative, our goal is to make 5G accessible to more than 22 million small and medium-sized enterprises (SMEs) across Europe.
This prototype 5G network, built on a Raspberry Pi, has the potential to reduce the cost of the mobile network infrastructure, making mobile private networks more affordable for all customers.
It represents an exciting opportunity to bring innovations such as the Internet of Things and artificial intelligence to more SMEs, helping them improve their operations, enhance customer experiences and drive growth.
Paving the way for smater cities
What springs to mind when you see the words "smart city"?
Flying cars? Robot shopkeepers? Travelator pavements?
The reality is that 5G is already transforming cities in ways you might not have noticed – from ticketless travel to self-serve grocery stores and ultra-fast deliveries.

Sustainable smart cities
And it's already being used to tackle the most important challenge of our time: climate change. Using 5G technology, we already connect millions of IoT devices across cities, helping them run more efficiently and sustainably.
From smart streetlights that turn off when no pedestrians are around, to bins with sensors that notify waste management companies when they are full. Even connected traffic management systems are designed to cut congestion.
5G is powering these sorts of innovative solutions that make life easier for millions.
We want people to have equitable access to services in cities – whether it's transportation, healthcare or education.
Inclusive urban communities
And by digitalising services like healthcare and transport, we are helping more people access essential resources – creating more inclusive communities in which no one gets left behind.

We spoke to Phil Skipper, Head of IoT Strategy at Vodafone Business, about the role technology is playing in creating cities that are fairer, cleaner and more intelligent, vibrant places to live.
Watch Phil Skipper tell us about 5G Smart Cities
5G in entertainment
Have you ever been at a show or concert and wanted to know more information? About the acts, the director, or the music? You could whip out your phone and search for it, but that could be time consuming and takes you out of the moment.
Information without interruption
5G has the potential to enhance all forms of entertainment - from theatre to sport and music. The result is a richer experience, because, when done properly, technology immerses you in the moment, rather than distracting you from it.
5G at the Opera
For example, we have been working with Dusseldorf Opera House to create a digitally expanded production of "Die Tote Stadt" by Erich Wolfgang Korngold.
The audience are given lightweight AR glasses that connect to our 5G network via their smartphone. Throughout the performance, the glasses display complementary digital content reliably and super-fast. Data is transferred in near real-time, so that information is visible to the wearer almost instantly.
Content is available on demand, so people have a choice in what information they see, including subtitles to help them follow the story.
Other data available includes background information on the plot, biographies of the actors, and animated digital overlays of the stage.
Audience members can also choose different camera views, such as the view into the orchestra pit. The information can be shown and hidden at any time and controlled easily, through slight head movements.
Enhanced experiences, whatever the event
You can see how this sort of application could transfer to other live performances, be it the ballet, a music concert or even sport. But think how we could use this type of technology to create more inclusivity at live events.
At the Mighty Hoopla festival in London last year, deaf and hard-of-hearing music fans enjoyed a unique live music experience thanks to innovative 5G-enabled haptic suits developed in partnership with Music Not Impossible.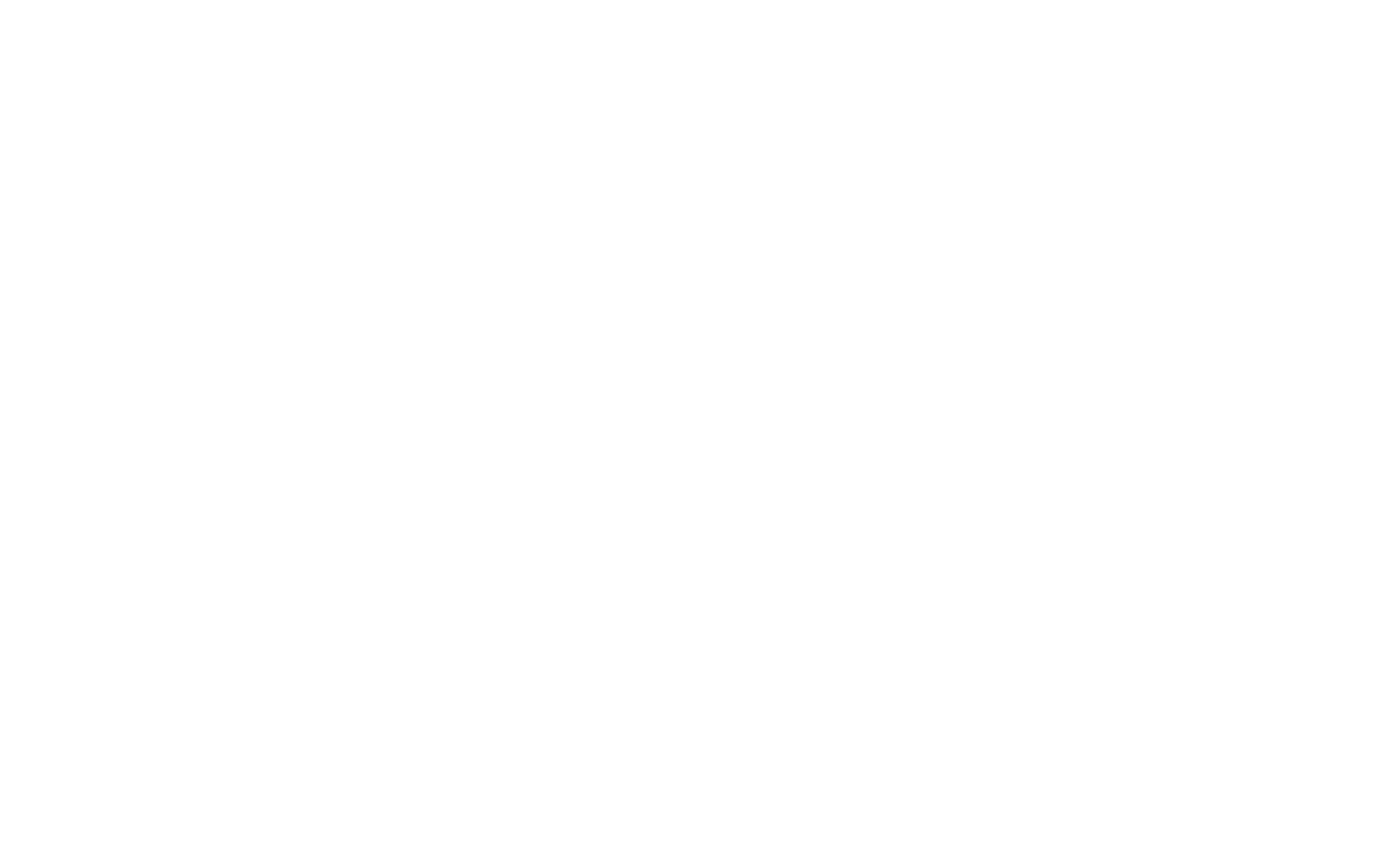 Using the latest haptic technology, people wearing the suits were able to feel the music through vibrations delivered across touchpoints on the wrists, ankles and torso.
The potential for 5G and haptic technology to improve and enrich the lives of people with disabilities is tremendous.
The fast and reliable connectivity of 5G networks means real-time data can be transmitted seamlessly between devices so when incorporated with haptic technology and wearable devices, those that are hard-of-hearing or that are visually impaired can receive detailed information through touch. This gives them the opportunity to enjoy the entertainment events they love.
Haptic technology could also be used to help visually impaired individuals navigate their way through entertainment venues, making them aware of any obstacles around them and potential hazards as they make their way to their seats.
Watch 5G haptic suits in action at Mighty Hoopla
5G in sport
Watching sport has never been so exciting. 5G is bringing the action to viewers faster and delivering new opportunities for more immersive and inclusive experiences.
5G at Wimbledon
At the 2023 prestigious tennis tournament, we teamed up with GiveVision to trial new 5G-powered headsets that let visually impaired fans watch live tennis like never before.
It works by streaming live footage from the cameras over our 5G network to the GiveVision headsets. They then enhance the footage to suit the person's specific sight profile, by bringing it closer to their eye to stimulate the photoreceptor cells in the retina (cells that respond to light), which means a degree of sight can be regained.
As each individual's sight loss varies, the headsets can be adjusted to fit the needs of each person, allowing the wearer to tailor the experience. For example, they can amend the zoom, brightness and contrast of the footage.
As well as accessing the live feeds, people testing the headsets can switch between modes and use the camera phone in the headset to focus on whatever action they like.
Watch the 5G headsets in action at Wimbledon

Get closer in every way
5G technologies can transfer images in real time, with all but a few milliseconds delay (referred to as latency). 5G also means cameras are now wireless without compromising on quality, so presenters can get to places like the tunnels, player entrances and control room, which were previously difficult to reach - meaning viewers at home feel even closer to the action, while spectators at the event get to see behind-the-scenes.
With 5G, the smartphone also becomes a professional camera, offering completely new perspectives.
Combined with augmented reality (AR) applications, fans can now get involved in their favourite sports in entirely new ways – from live digital overlays of player stats to virtual meet-and-greets with their favourite athletes - bringing a new level of participation and excitement to the world of sport.
Watch how Sky and Vodafone are testing 5G in the stadium
The future is here
One example of this is at Germany's 2022 DFL Supercup, where fans were able to get additional info on the match in real-time.
Holding their smartphones over the game, using our AR application, they could access information such as how fast a player was running and how far they've run without missing the action.
Get behind the scenes of the action
Think about the impact this could have on sports where spectators can't usually watch the whole event?
Motorsport fans will be able to see around corners and view race positions before the cars pass them, while ski spectators and sailing enthusiasts can watch a competitor from the start until the end of the race, offering a whole new perspective.
And the applications that enable this aren't limited to the races themselves.
Everything at a sporting venue can be enhanced - from smart parking that finds and reserves you a space ahead of time, to smart passes that allow you to pay for everything, including your public transport to the stadium.
Venues can also use this information to improve your experience on your way to the game. Sending you live behind-the-scenes footage on route or delivering drinks to your seat as you arrive.

Watch Melanie and Robin commentate on the game from home
In the future, this technology will fundamentally change how commentators engage with audiences.
5G-powered holograms could enable commentators to materialise as lifelike projections, appearing right before the eyes of viewers as if they were present in the stadium or event.
This immersive experience will bring a new level of authenticity and excitement to live commentary, making viewers feel as though they are witnessing the action first-hand.

Learn more about what we're doing in 5G