Fifteen million girls around the world will never get the chance to learn how to read or write in primary school, compared with 10 million boys. As many as nine million of these girls live in sub-Saharan Africa, which has the lowest rate of primary school enrolment globally.
Many of these girls live in refugee camps.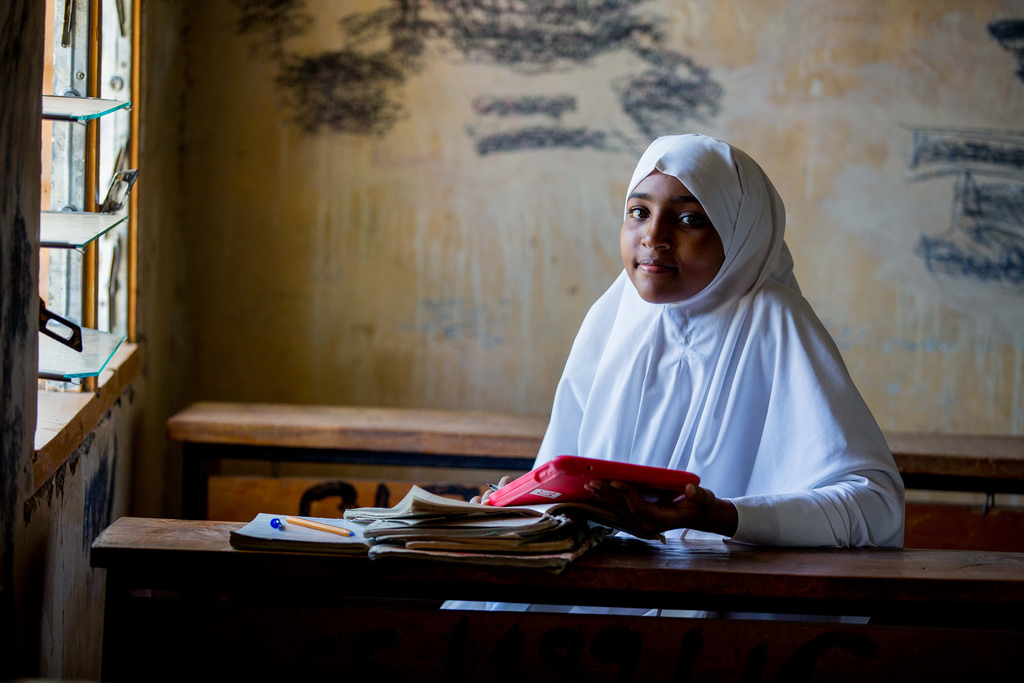 Fugia lives in the Kakuma refugee camp in north-west Kenya. She says the community in the camp are not supportive of girls pursuing an education. Fugia's mother was concerned about what other members of the community were saying about her daughter studying and her mother suggested she leave school, but Fugia was determined to continue her studies.
"Not every human being gets a chance of going to school. It's rare to many people, especially to us here in the camp," says Fugia. "But it's a right. It's like oxygen for us. A person can never live without oxygen…I want to become a doctor to help people like me, and inspire others to say 'I'll be like her'".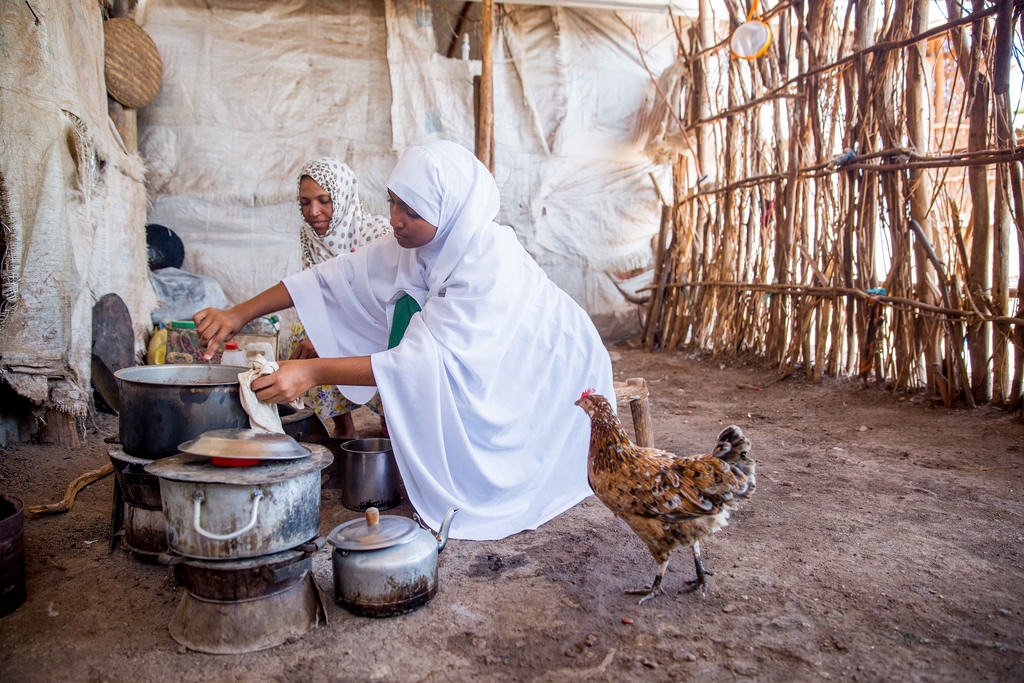 Fugia is one of the students benefitting from the Vodafone Foundation's tablet-based teaching programme in refugee camps, which includes the Instant Classroom 'digital school in a box' - a portable case containing equipment to enable tablet-based teaching in schools where electricity and internet connectivity are unreliable or non-existent.
Each Instant Classroom is shipped in a secure and robust case that weighs 52kg and comes equipped with a laptop, 25 tablets pre-loaded with educational software, a projector, a speaker and a hotspot modem with 3G connectivity. The Classroom can be charged as a single unit from one power source in 6-8 hours, after which it can be used in a for an entire day without access to electricity. The programme is deployed in partnership with the United Nations High Commissioner for Refugees' (UNHCR) Innovation and Education units to schools in refugee settlements in Kenya, Tanzania and the Democratic Republic of Congo, already benefitting tens of thousands of young people.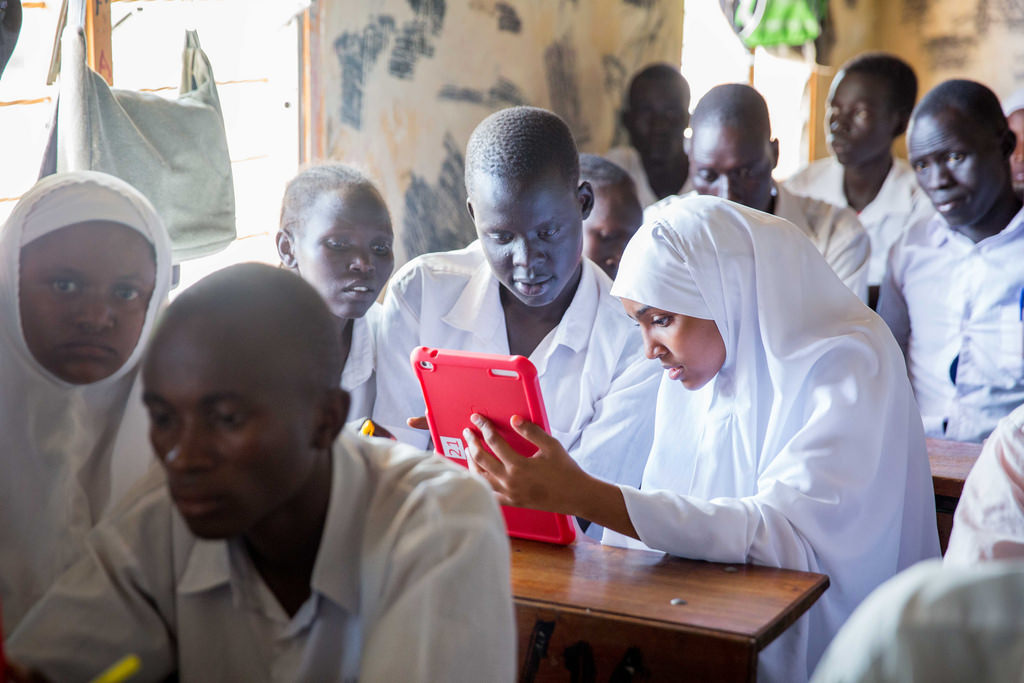 Fugia says the tablets have become her "best friends" and her grades have improved since using the, adding:"Most of the girls believe now that it is only education that can bring us out of the dark".